General Information
- Air charter services in private aircrafts
- Domestic regular flights
- Special vehicles to some lodges, when necessary
We can quote different alternatives.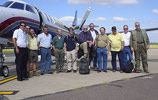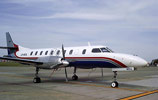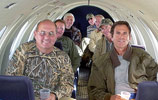 A valid passport is required.
When every trip is confirmed, we will provide specific instructions on the following:
- Equipment and clothing suggestions
- Climate and weather conditions
- Gratuities suggested
- Other items on request

All programs can be combined/customized and quoted on request, considering the season of each program.
Prices are based on double ocuppancy with a minimum of 4 hunters/fishers.
Single guests or groups of less than 4 hunters are welcome. Please contact us for quotation.
Included and not Included items
Included and not Included items